4 Benefits to Installing Home Window Locks
01/18/2017
Back To Blog
If you don't have window locks installed on all of the windows throughout your home, you should really think about getting them done. They are very simple devices that are cheap and fast to install that can make a world of difference. Here we list 4 key reasons for having locks on every window. We hope these following points help you understand the importance of bolstering your home security and ensuring your windows are not left vulnerable.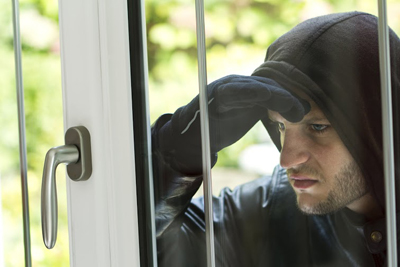 Defense against Entry from the Garden
Today it is common for people to have ample reinforced locks installed on their front door. But criminals often look to weaknesses around the back of properties, as they know these entrances are likely to be less secure. If you keep ladders in the yard, or have a house structure that is relatively easy to climb, this can make the need for upper floor locks even more important.
Extra Security While You Are Away
Having all possible entrances to your home well secured will give you that peace of mind that all has been done to keep your home safe. This can be especially crucial when you plan to be away for some time. Have a local locksmith change locks that are old, broken, or not up to standard. If you don't already have locks on all of your windows, an expert would certainly suggest you have them installed right away.
Insurance Benefits
Many home insurers will encourage you to have a full set of home locks installed on your premises right away. They will also be extremely insistent that you keep your home and window locks property working and closed while you are away from home. This is because should any of the locks not be in place while you suffer a burglary, the insurance company may be able to claim that your home was not sufficiently secure. This can lead to any claims you make being declined.
Great for Child Safety
Locks on windows can be a huge help if you have infants or pets at home. The locks will prevent the windows from being opened too far or at all on upper floors. This can be a vital safety net in protecting inhabitants from dangerously escaping through openings at high levels of your property. Why take the risk of not having your upper windows secured? It's a simple application that can make all the difference.